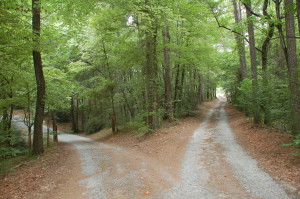 So it's been a little while since we last posted. We have been VERY busy with our homestudy interviews and gathering information. We are happy to report that we have had all of our interviews now, including our home visit! Our adoption specialist is simply amazing, and has made us feel so comfortable through this whole process. We thank God for her! She always assures us that she is praying for us, and that just means so much! We have NO regrets about going through a Christian agency! If we had to choose again, we would still choose Bethany Christian Services! All of this being said, we have yet more news.
When we started our adoption journey, we had a picture in our mind about what that would look like for our family. Please keep in mind that what adoption looks like for our family might not be what it looks like for your family or for someone you know that has adopted. We have been a little surprised about a small amount of flak we have received because we weren't doing things the way someone else had. Just try to keep in mind that God has different things in store for each of us. If we were all the same, this world would be pretty boring! So anyway, on to our news…
At the very first interview, our adoption specialist suggested that she felt that international adoption might not be right for us. She had reviewed our file and had a few concerns related to international adoption. For one, we haven't been married quite three years yet, so are still newlyweds. Also, we were expressing interest in adopting a sibling group which included an older child. She kindly informed us that most people who are adopting older children already have older children at home. For instance, a family with teenagers at home might adopt an eleven year old child. They have already been through the process with other children and are more prepared for the challenges that are faced with older kids. Since we haven't been parents before, Bethany felt that we would be better off adopting a newborn or a very young child. It wasn't just our adoption specialist that felt this way. She talked to various team members, the international coordinator, the domestic coordinator, the pregnancy counselor, etc. They were all coming down pretty strongly on the side of domestic adoption. After our first interview, we promised to pray about it. We decided to tell no one, not even our parents. We didn't want anyone to sway us accidentally. We went back to our second interview with the decision to go ahead and stay with international adoption. But again, it came right back to domestic. While they would support us if we decided to stay international, they were all pretty excited about us switching to domestic. One strong thing in favor of domestic was that Russell is fluent in Spanish, and was raised in the Latino culture. Several times every year, they get birth moms who are looking for someone who speaks Spanish and understands the culture. At the end of each of these interviews, our specialist assured us that she was praying daily for us, that God would guide our decisions. This time, we decided to tell our parents and eventually our siblings. We needed prayer support from people who loved us! Though we sought prayer and counsel, no one really tried to sway us one way or another.
After much prayerful consideration, we have decided to switch to domestic adoption. We have done so with mixed feelings. We still very much believe in orphan care! When the dust settles, we want to be involved in supporting orphan care internationally in some way. We believe this is pleasing to God. However, we also believe that Bethany has our best interest at heart, as well as the best interest of the child. We want to heed their good advice. And the advice is coming from people who have been there and adopted internationally themselves. Our specialist has assured us that if we adopt a baby of a possible immigrant, we are still participating in international orphan care. There is no guarantee that we will adopt a Latino baby, but there is a high probability. We are very excited about that! As Russell's family still embraces the Latino culture, there would be no changes that we would have to make to include the Latino culture in our lifestyle! There is Latino art in our homes. We frequently eat Latino food. We frequently speak Spanish….sometimes in fun! I have been studying Spanish for the past three years, so while I am far from fluent, I can get by in a conversation as long as they don't speak too fast! Ha!  My father-in-law teaches Sunday School in a Hispanic church every Sunday. We attend Spanish camp when we are able. So adopting a Latino baby would not be a stretch for our family!
Please continue to pray for us as we make this transition! Our paperwork for our homestudy should be completed in about a month. We have a couple of education classes to attend at Bethany as well. We will need to create a profile book, which will be no problem for my technology loving husband! We could be chosen by a birth mom a couple of months prior to delivery, or we could get a call telling us to take a car seat to a specific hospital. It's very uncertain in the time frame for domestic. We could be chosen within a couple of weeks, or it could be over a year. There's no way to know. Please continue to help us pray about our finances. We have raised a little over 1/3 of the cost with donations, tax refund, and careful setting aside every month. We can't start applying for grants until our homestudy paperwork is completed. If we are chosen before we can get the grant money, we will be making a quick trip to the bank to see about a low interest loan that we can help pay back with grant money. We have to have a plan in place in case we are chosen quickly. We are having a fundraising yard sale the last weekend of April, so if you have any donations, be sure and contact us! Also, we are planning a fundraising dinner in July, hopefully an authentic knock-your-socks off Latino meal!
Well, I've probably chatted enough for now. If you have questions, we will do our best to answer them. But please remember to ask them in a respectful manner, just like you would want me to ask about your family! May God bless you for taking the time to read this, and for being our friends!