A Story of God's Blessing
When we first started thinking about adoption, one of the main obstacles was the massive expense involved. The reasons private adoption is expensive are varied, but mainly stem from the fact that there are massive amounts of paperwork involved. The agency we are working through, Bethany Christian Services, is geared to help birth mothers primarily, so another reason is that adoptive families help pay for the expenses of birth mothers.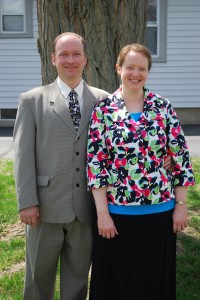 We knew all this going in, but still felt that The Lord would have us move forward in faith. We didn't want to go into debt because of adoption, however, and started praying that The Lord would provide the funds. We had fundraisers and started saving as much as we could each month.
Now, after not quite a year of having an approved home study done and waiting for that inevitable call, God has provided all the funds that we needed and then some. The overall cost of this process was an eye-watering $25,000 plus attorney fees, but with His help we have made it! Through many gifts from friends and family, funds from unexpected sources, and lots of saving what we could and cutting expenses where possible, we have a fully-funded debt-free adoption in less than a year. Praise The Lord!
We are still waiting expectantly for the call that we have been chosen by a birth mother to parent her child, but with all that has already happened, we know that everything is in God's hands. We continue to look to the future with joy!