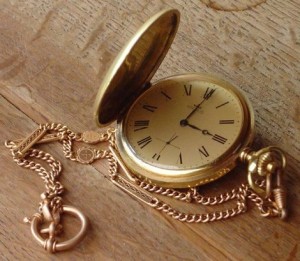 What a busy 6 months we have had! Mountains of paperwork, interviews, and creating our profile book have all brought us to this place of waiting. Our home study is DONE!!!!! Yay!!!!! One question we get asked frequently is "How soon will you know something? When will you get your baby?" The answer to that question is simply that we don't know. It could be tomorrow, or it could be next year. We just don't know. We may get a couple of months notice when we are chosen by a birth mother. Or we may get that phone call in the middle of the night telling us to bring a car seat to the hospital. We have no way to predict what happens next. It's kind of like sitting in the waiting room at the doctor's office, except you don't have an appointment time. It's a mystery as to when you will be chosen to go back, but you just wait patiently, reading a magazine. So what do we do from here? We try to live our lives as normally as possible, knowing that things can change in a heartbeat.
Are we ready for this? We are getting there. The baby's room is set up, and we have purchased essential supplies in the event we are chosen without warning. My parents bought us a nice infant car seat so the baby has a good ride! Our friends Angie and Ryan gave us a baby crib, and it's beautiful! Our friends Bethany and Adam gave us a nice changing table. My friend Casey gave us tons of baby bottles and pacifiers. My friend Sarah gave us a bassinet and awesome baby swing. We have purchased diapers and baby wash, and a few things with which to clothe our little one for a few days. So if they call us tomorrow, we are ready!
Are we ready financially? No, not yet. But God is providing! We're now over half way to the $25,000 goal. This has come through generous donations of family and friends, two successful yard sales, a nice tax refund, and us saving as much as we can every month. We are starting the process of applying for grants, and hope to be awarded at least one. We are also hosting a fundraising dinner on July 20th. We are excited about this, and hope you will consider coming. If you're interested, please see our event on Facebook, or leave me a message in the comments as to how to reach you.
What happens if we are chosen before we have raised all of our money? Well, we have a few options. We can make a quick trip to a bank and ask for a personal loan. Or we can put it on our credit card and then secure a loan to pay that off. We aren't sure how it will work out yet, but we know that God knows everything about it! As I heard a preacher say this weekend, there are no "uh oh" moments with God. He knows exactly what He's doing, and He will work everything out beautifully in His time!
And while we're waiting, we will pray…..