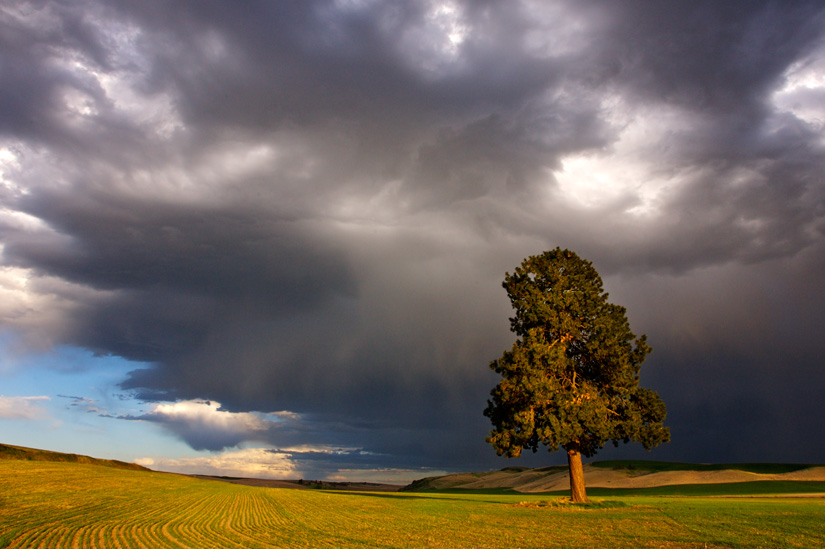 I've been doing some thinking and it's working its way into a blog post. It is something that has been on my mind for a while, but was brought home to me more forcefully recently. As I sat in church over the weekend and listened to testimonies about God's goodness, it came more fully upon my heart. I listened to typical testimonies that basically said "I asked God for ________, and He gave me my heart's desire. He is so good!" I couldn't help but think that it's so easy to praise and thank God for those wonderful times when we are given what we ask. But there are those other times, the times when you are told to wait or told no. Does that mean that God isn't good during those times, or that He is unworthy of our thanks and praise? If we thank Him when we get the answers we want, shouldn't we also trust in His providence when we don't get what we want? When we wrestle with infertility, the traumatic loss of a child or other loved one, the diagnosis we didn't want to hear, the pain of unfaithfulness, is God still there? I believe that He is. He is the God of our past, the God of our present, and the God of our future. He is in control, no matter the circumstances of our lives. And He is good, because that's who He is! His goodness is not dependent on our circumstances.
I will confess that sometimes it's hard for me to hear those testimonies of how God granted such and such a wish. This past week was particularly hard because we have recently had the hope of an adoption situation that was then taken away. We had been living on cloud nine for several weeks when the uncertainty crept in, and the decision was finalized this past week. To be honest, it felt like God was toying with us. In my heart I KNOW He wasn't. He allowed these circumstances for a reason which may never be known to us. But there was that first feeling of "Why would you allow that, God? Why give us the hope and then crush it?" A trusted friend and mentor reminded me even before we knew the final decision that it may not be about us. God may have allowed this for a completely different purpose. We just have to trust Him. Though it's not easy sometimes, we are choosing to keep our hands firmly in His grip, knowing that He is leading us. Through our tears and our pain, we are choosing to trust in the providence of an all-knowing God who loves us so much that He died to redeem us. No, He's not a genie in a bottle that grants wishes. He is so much more. He sees the big picture, and He knows what is best.
Is God good, even in the storm? Yes. And He is holding us.