Looking to the future with joy!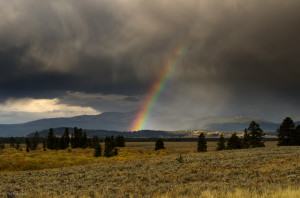 I know it's been awhile since I've posted. Sorry about that! Working full-time and keeping our home nice seems to keep me occupied. But I've had some thoughts ruminating for a few days, and I thought I would share.
On December 31, I was reading my selected Bible reading, and it happened to be about the virtuous woman. One of the verses stood out to me in a way that it never has before. Proverbs 31:25b says "She looks forward to the future with joy." Perhaps the reason it stood out to me is that I haven't always done that – looked forward to the future with joy. If you have, then I congratulate you. But there's been many times that I have looked forward to the future with anything but joy. You that know me well, understand that I have definite melancholic tendencies. I'm also a pretty private person, and tend to not share my sorrows, etc, on Facebook, or at church, or anywhere else.
Over the past couple of years, Russell and I have had our share of sorrow and pain. For those of you who loved us anyway, thank you. Most of you knew nothing of our heartache. There is some pain that is too private to share with the world, and ours has been of that variety. I remember sitting in church one Sunday morning during that season of life. I felt that I had been run over, completely cast down, and that life was no longer worth living. As the musicians played the prelude, they started the song "O Love That Will Not Let Me Go." I sat and wished to be invisible as tears tracked down my cheeks. I felt abandoned by God at that moment, and desperately wished that I believed the words of that song. The pain was so fresh, so great. Please take a moment to read the words of this song.
O love that will not let me go,
I rest my weary soul in Thee.
I give Thee back the life I owe,
That in Thine ocean depths its flow may richer, fuller be.
O light that follow'st all my way,
I yield my flickering torch to Thee.
My heart restores its borrowed ray,
That in Thy sunshine's blaze its day may brighter, fairer be.
O joy that seekest me thro' pain,
I cannot close my heart to Thee.
I trace the rainbow thro' the rain,
And feel the promise is not vain that morn shall tearless be.
O cross that liftest up my head,
I dare not ask to fly from thee.
I lay in dust life's glory dead,
And from the ground there blossoms red life that shall endless be.
It was the "Joy that seekest me through pain" that really got to me. At that moment, I was closing my heart to that joy, and I couldn't see the rainbow through the rain. The thing that brought me comfort that morning was the promise that someday, there would be no more tears. Looking back, I know that Jesus was carrying me close in His arms that morning. The only person in the room who knew the extent of my suffering was my precious husband. But Jesus knew, and He cared! He knew that I was so low that I didn't even want to live anymore. Please don't think that I was suicidal, as I wasn't. I just wished that God would take me, that there would be an end to the pain. But you know what, the joy continued to seek me through the pain. God didn't give up on me. Our journey of grief lasted several months. Months in which I wasn't myself, days I felt that I was drowning in sorrow, inadequacy, and low self worth,days that I cried out to God for mercy. There are stages of grief, and I hit them all. I hated being in a crowd of people, especially the noise. My nerves were shot. Even on Christmas Day that year, I had to retreat for a while and rest from all the bustle and noise.
Little by little, the grief and pain started to ease. It's not completely gone. It probably never will be. But I have found joy in the pain. I have seen God take us by the hand and gently lead us through the darkness, out into the light of His goodness. It was during this period that God began to talk to us about adoption, after I read the book Kisses from Katie. If you've not read this book, I challenge you to go get a copy. It will change the way you think.
Over the past year, we have seen God work several miracles in our behalf. We were so daunted at the cost of adoption, but we stepped out in faith believing that God had His hand over us. In one year's time, God has enabled us to save enough for adoption! It's been though gifts, fundraisers, saving, and other unexpected sources. But you read that right, we have saved enough for our adoption! Praise be to Jesus! We still need to save attorney fees, but that is a pittance compared to what we've already saved, and it's not due until three months after our baby comes home.
Do we know when our baby is coming? No. But God does! He is orchestrating His perfect plan for our lives. All we have to do is to keep our hands in His, and He will do the rest. And He may have a few more miracles in store for us in the future. Who knows?! So we choose to look to the future with joy! We hope that your heart is challenged to do the same. Blessings!